I have decided to post some links to sound files from my early songwriting/composition projects.


By now, the majority of these files are probably only of sentimental interest (and some have obvious performance errors or poor sound quality), but they demonstrate the diversity of musical activities I have been involved in over the years:
Brace yourself!: my old rock band
from ancient times
, Post Impression playing "Give Me a Sign." I wrote the melody and words and did the lead vocal and guitar solo on this track over 15 years ago (1992). Band members were Bill James, Michael Draper and Jason Mockley. In some concerts, we were the opening act for quite well-known alternative rock bands such as
Everclear
and
The Posies
:
Here some tracks from my first orchestral composition Symphony for Yamanashi (1996):
Three original songs from
Currents
, my jazz fusion album with
Michael Horowitz
,
Ian Dobson
, Andrew Glynn, and Donald Sweeney. I wrote the words and music for these tunes (1999):
I Know Not Where (

modal jazz - I play trumpet and sing on th

is one, even some throat singing

) -
http://www.box.net/shared/atv85co84o
Recollection (fusion soundtrack - This one is also with my cousin Justin Hebert on some of the keyboard parts, who added a lot to the tune) -

http://www.box.net/shared/bx0br9jwwg
Love Re-Arranged (This is just me on solo guitar and voice, but I sang some backing vocal tracks too) -
http://www.box.net/shared/qjq0p9v4sg
This is not really a composition: three tracks of free improvisation with Tchaikovsky State Conservatory Wa-On Ensemble (now called Moscow Pan-Asian Ensemble). The image on the left is from one of their other albums, but the tracks here were recorded in Russia (2003). Each track is interesting for different reasons - (1) On the first, I play muted trumpet in some uncannily improvised gestures and harmonies in sync with two Russian shakuhachi players, (2) Here I interject some throat singing into the texture, (3) Here I add lyrical trumpet lines after about one minute into the final track:
Three rather excruciating tracks from my opera Correspondence (quite poor sound quality and intonation at an early rehearsal in Tokyo, but hopefully one can still get the idea of what this becomes). Belgian artist Eric Van Hove wrote the libretto and co-directed the performance, and DJ Kenji Williams contributed greatly to some pieces, including the first track below (2003):

Here is a link to the opera's website:
http://www.transcri.be/correspondence.html
"Arrival of the Sea Nymph" from Te Awha, Maori adaptation of Shakespeare's The Tempest.
This psychedelic music was designed to accompany a mystical scene in a theatrical performance. I played keyboard sounds and sang layered lines, then let the narrator speak her lines above the mysterious atmosphere. The volume level is very low (2005):
"Muriwai Seascape" - inspired by one of my favorite beaches in New Zealand, I play guitar chords and hum a melody over some ocean sounds (2005):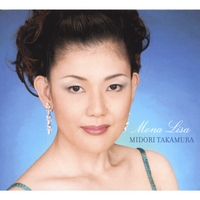 Finally, this one is NOT my own composition, but this excerpt includes some of my improvised trumpeting on a jazz album recorded fairly recently in
Tokyo
(2006):
Midori Takamura
, "Body and Soul" from
Mona Lisa
Also, here is a link to a recording from a gig I did on trumpet with renowned blues songwriter Lou Pride and the Rooster Blues Band (October, 2007):


There are a lot more recordings that I am not yet able to put online, but hopefully they can be posted later. Also, I have several new songs that I would like to record soon, so hopefully I can post more sound files - both better songs and better quality recordings - within a few months.