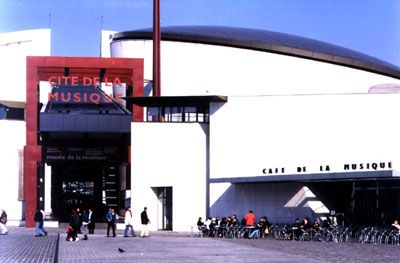 Since yesterday, I have been at the MORE symposium on
Orally Transmitted Music and Intercultural Education
at Cité de la musique, in Paris:
http://www.citedelamusique.fr/newsletter/projet/091113_projet_en.html
Funded by the EU Culture Programme, The MORE (Music-Orality-Roots-Europe) Project "seeks to encourage innovative initiatives in the field of music education based on the intercultural potential of the range of traditional musics active in
Europe
".
This is a very interesting project, that is raising stimulating proposals for the improvement of music education in Europe.

The next MORE symposium will be offered in Helsinki at the Sibelius Academy in late 2010.
Link for further information:
http://www.music-orality-roots.eu/